My Medical Vacations Cirugía Plástica
Tratamientos populares
35 más tratamientos
Consultas disponibles en:
Español, Inglés
Servicios Adicionales
Translados al aereopuerto, servicios de traductor, asistencia a pacientes con discapacidad, traslados del hotel a la clínica, reservaciones de hotel, servicios de recuperacion, asistencia para reservar vuelos, hospedaje local.
Acreditaciones
Consejo mexicano de cirugía plástica, reconstructiva y estética
Evaluaciones de los Pacientes
This is my second trip to Cancun for plastic surgery with My Medical Vacations. This time I came for a breast lift and augmentation, and some liposuction. I'm very happy with the results Dr. Sámano has a great bedside manner, and was very understanding. Betty is one of the concierge staff and is still one of my favorite people on earth. Betty and Andres have made my second trip just as good as the first. Ana, my nurse checked on me every morning and did a great job with my aftercare, she is also amazing! I have recommended My Medical Vacations to all of my Friends and several people have booked in based on my experience. These guys are great I really can't say enough good things about them!
12-Mar-2016
I had researched rhinoplasty and its associated costs extensively before contacting My Medical Vacations (MMV). I also had an acquaintance who has had several procedures done in Cancun using MMV. Katie, the coordinator; Betty my concierge and Ana my nurse have been by my side Throughout this procedure… they are truly amazing and dedicated people. If I were to need other procedures I would not hesitate using MMV services again and would highly recommend them to anyone. Rosellen Frisbee
12-Mar-2016
TIUR BREAST IMPLANT TESTIMONIAL FROM ALBERTA, CANADA 5 febrero, 2016 | Medical Tourism Testimonials | Like | Leave a comment | February 2nd, 2106 I am very happy with My Medical Vacations services. The people you are dealing with are awesome. As a patient you get a VIP treatment with them. Thanks to Katie for your professionalism in responding, following up, very understanding of my circumstances. Thanks for P/U on the phone in the night and make me feel better on my post operation. Betty is very punctual reminding whatever I need, very helpful person. Lisa is catching up her role very fast. Way to go Lisa! And Ana the nurse never miss her visit on me. Thank you all. I had my breast augmentation and nipple repair with Dr. Samano. His personality & professionalism are stunning, he has time to listen to my questions, concerns, requests, he never rush. Very on time on every consultation, even on the surgery day he is there before me. He also picked up his phone when I called him on weekend asking about my post op condition. They care about your safety and the result is great. I love it, very proportional to my body and it looks natural. Dr. Samano is always smiling and welcoming you warmly. I feel like they are all my friends, so don't worry about anything. Just be patient on your recovery and enjoy your holiday! Elen / Edmonton Canada
12-Mar-2016
16 más comentarios
Contactar Clínica
SELECCIONE UN TRATAMIENTO. OBTENGA UNA COTIZACIÓN GRATUITA.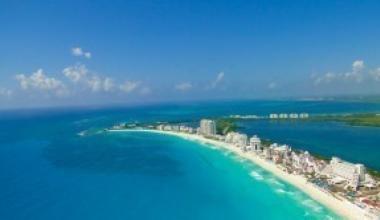 México Tips de Viaje
Idioma: Spanish
Moneda: Peso (MXN)
Clima: Average Daily Temp 75-82 F (24 to 28 °C)
Capital: Mexico City
Principales Aeropuertos: Mexico City International Airport
Electricidad: 127V 60Hz
Zona Horaria: UTC −6/Summer UTC −8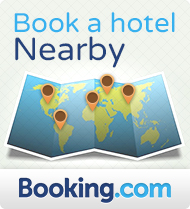 ¿A dónde ir?
Cancún es el principal destino turístico en el Caribe, dando la bienvenida a más de 3,6 millones de turistas internacionales cada año. La ciudad es un centro turístico seguro perfectamente comunicado con las principales ciudades de los EE.UU., Canadá y Europa. Durante su estancia en Cancún, el guía le ayudará a sacar el máximo partido de sus vacaciones en México y se encargará de las reservas de hotel, traslado al aeropuerto y visitas guiadas. Las excursiones de día incluyen excursiones en bote, tours a la selva, sitios arqueológicos como la nueva maravilla del mundo Chichen Itza.
Gastronomía
Si los suyo es comida dietetica, su camino está en el restaurante 100 %Natural restaurante / cafetería. Ofreciendo comidas frescas y naturales. Pruebe la selección saludable de platos mexicanos y fantásticos sándwiches servidos en pan de grano entero, con opciones para vegetarianos. El menú del desayuno es muy agradable y ofrece todos los productos naturales horneados como croissants de chocolate y muffins de manzana y canela.
¿Dónde dormir?
Los hoteles minimalistas frente al mar, ofrecen modernos y espaciosas habitaciones con decoracion blanco y rojo. La alberca infinita posa hacia el mar turquesa mar del caribe, ofreciendo una gran vista.Concientase con el Spa Collection que le ofrece una gran variedad de servicios a precios moderadoscomo el facial de chocolate.