Reveert
Reveert fue fundado por el Doctor Alejandro Enriquez de Rivera Campero y la Doctora Nashielli T. Espinosa quienes han combinado su experiencia para formar un solido y exitoso equipo en Guadalajara, en los que sus pacientes confian.Guadalajara ha sido uno de los destinos favoritos no sólo para vacacionar y divertirse sino también para realizar cirugías plásticas....
Tratamientos populares
34 más tratamientos
Consultas disponibles en:
Ingles, español
Servicios Adicionales
Transportación desde y hacia el aeropuerto, coordinación de su hospedaje.
Acreditaciones
Asociacion Mexicana Cirugia Plastica Estetica y Reconstructiva, ISAPS, Federación Iberolatinoamericana de Cirugia Plastica
Evaluaciones de los Pacientes
Reveert's public relations personnel, Lori Payne, answered all my questions and concerns, arrange all my appointments as well as follow up very quickly to accommodate my schedule. Dr. Alejandro was very professional, extremely knowledgable and very personable. My results for the arm lift perfectly matched my vision. I received stellar service throughout the entire process, including hospital staff, and the entire process took minimal amount of time. I strongly recommend Reveert, Dr. Alejandro and the location of my hospital stay to anyone considering surgery
08-Apr-2016
Superb! Dr. Alejandro, Lori the coordinator, nurses and the entire staff were outstanding. They answered all questions professionally, clearly, patiently and promptly about the surgery and post-op expectations. They offered the latest approved surgical techniques. The follow-up care was excellent. Dr. Alejandro's credentials are sterling. The hospital is state-of-the art in Zapópan near Guadalajara. It can hold its own with the finest in any country. It is also aesthetically pleasing. Patient care is superb. I researched carefully, as you should, where to have my plastic surgery performed. REEVERT was an excellent choice all round. Do not fear coming to REVEERT in Guadalajara in any way. The city and the colonial gem, Tlaquepaque, nearby are safe, beautiful, filled with cultural activities and fine cuisine. The Mexican people are universally kind and cordial. I recommend that you stay fairly near to the hospital in any number of delightful places in Mexico should there be any minor glitches. Combining your healing process with a pleasant vacation will take your mind off things. Lori is a goldmine of information on what you might enjoy. Am I glad I chose REEVERT to get rid of my "turkey wattle?" Absolutely. The results look terrific.
02-Apr-2015
staff and facility was excellent. Unfortunately had complications and had to stay for 8 weeks.
05-Nov-2013
12 más comentarios
Contactar Clínica
SELECCIONE UN TRATAMIENTO. OBTENGA UNA COTIZACIÓN GRATUITA.
México Tips de Viaje
Idioma: Spanish
Moneda: Peso (MXN)
Clima: Average Daily Temp 75-82 F (24 to 28 °C)
Capital: Mexico City
Principales Aeropuertos: Mexico City International Airport
Electricidad: 127V 60Hz
Zona Horaria: UTC −6/Summer UTC −8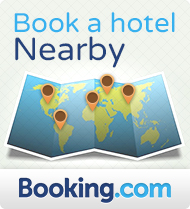 ¿A dónde ir?
Una de las mas famosas atracciónes de Guadalajara es el Hospicio Cabañas, construido a principios del siglo 19, la cupulas interiores están decoradas por diversos murales pintados por el famoso pintor mexicano Jose Clemente Orozco. Arte y cultura que disfrutará en el Hospicio Cabañas son innumerables, ya que tambien se ofrecen diversas exposiciónes al aire libre, donde podrá convivir con diversos artistas locales en un ambiente bohemio sin precedentes.
Gastronomía
Si quiere combiar el arte con la gastronomia, muy cerca del Hospicio Cabañas se encuentra el Café Benito que ofrece lo mejor de ambos. El Café tiene una singular decoración, una galeria, libreria y además un taller. No deje probar los deliciosos "Huevos Benito" una deliciosa mezcla cremosa de chiles poblanos servida sobre un bagel que tiene montados unos huevos cocinados a su gusto.
¿Dónde dormir?
Para completar su recorrido cultural por Guadalajara podrá hospedarse en uno de los hermoso hoteles boutique que ofrece la ciudad. El hotel Villa Ganz se encuentra diseñado y decorado con diversas antigüedades mexicanas, sorprendentes amenidades y un delicioso restaurant gourmet. Villa Ganz se encuentra localizado en una zona residencia del centro, una zona rodeada de atracciones famosas en Guadalajara.