El Instituto de Cirugía Plástica de Panamá apunta a la provisión de la tecnología más sofisticada y soluciones para sus pacientes, y se compromete a ofrecer todas las opciones e información médica disponible.Las cirugías se realizan en el Hospital Johns Hopkins Afilliated Punta Pacífica, Hospital San Fernando o el Centro Médico Paitilla.Luego de terminar su formación en Montreal, el Dr.
...
Tratamientos populares
40 más tratamientos
Consultas disponibles en:
Español, inglés
Servicios Adicionales
Transportes al aeropuerto, reservas de hotel, transportes del hotel a la clínica.
Acreditaciones
Sociedad Americana de Cirujanos Plásticos
Evaluaciones de los Pacientes
Very happy I choose Dr. Luis Picard for my surgery in Panama . He fully understood what I was looking for - size , shape and results for my breast implants change with lift combination. I had ZERO POST-op pain - this was a surprising element as I was able to return to work in 2 days. Dr. Picard is very profesional , to the point - just the way I like it. Both of his assistants also done a great job following up on me. Super happy with the results ! Will be back for another upgrade in he near future:) Thank you!
18-May-2017
Dr. Piccard-Ami gave me thorough information, as well as complete follow-up care. I, being a gastric-bypass patient, prior to coming to see him, as well as botched procedures prior, was relieved by my results following reconstructive breast augmentation and a tummy tuck to remove scarring from previous intestinal exploratory surgery and twice botched breast augmentation. I was relieved to find a competent and professional who has honed his craft. Dr. Piccard-Ami's work was cut out for him, as I was a difficult case, he confidently and skillfully restored my self confidence. My gratitude thus far is immesurable. You're the best doc, thank you so much! When, I have more money.... my thighs are next!!!
22-Feb-2016
9 más comentarios
Contactar Clínica
SELECCIONE UN TRATAMIENTO. OBTENGA UNA COTIZACIÓN GRATUITA.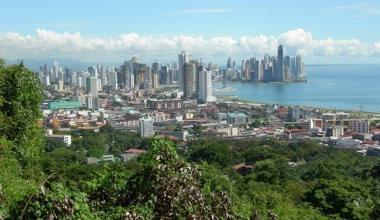 Panamá Tips de Viaje
Idioma: Spanish, English
Moneda: Panamanian Balboa (PAB), US Dollar (USD)
Clima: AVerage Daily Temp 90 F (30-33°C)
Capital: Panama City
Principales Aeropuertos: Tocumen International Airport (PTY)
Electricidad: 120V 60Hz
Zona Horaria: UTC-5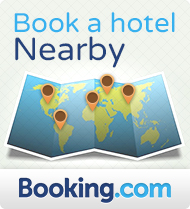 ¿A dónde ir?
Esclusas de Miraflores es el lugar perfecto para sentarse en el puerto de la bahía y perder tiempo mientras observas los barcos colosales que pasan por las esclusas y se alejan navegando ante tus ojos. También presenta un espectacular museo donde puedes aprender sobre la historia del canal, ingeniería náutica, operaciones diarias y demandas del ambiente.
Gastronomía
El Restaurante Angel supera a todos los demás restaurantes de Ciudad de Panamá, decorado con antigüedades y arte original para complementar la experiencia de tu cena. El menú ofrece auténticos platos españoles tales como el Cordero Chilidon (cordero salteado con salsa de tomate) y conejo deshuesado (conejo con salsa de ajo).
¿Dónde dormir?
El Bristol está diseñado al estilo de las mansiones inglesas y ofrece servicios de alojamiento confortables y de clase. El hotel se caracteriza por su artístico amueblado, el cual se refleja en parqués impecables y grandes ventanas con vista al elegante vestíbulo.