Irega Cancún
Tratamientos populares
14 más tratamientos
Consultas disponibles en:
Español, Inglés
Servicios Adicionales
Traslado al aeropuerto, servicios de traslados
Acreditaciones
Acreditación Internacional Canadiense, Instituto de Cuidados Diversos, Hospital Certificado
Evaluaciones de los Pacientes
IREGA Clinic was exceptional! Coming from the states, Tori helped us navigate everything we needed to ensure all was in order. The Dr.'s and staff were welcoming and the location of the clinic in the hospital assured me of the quality of care I would receive. We were blessed with our first after 6 IUI's. After 6 unsuccessful IUI's trying for our second and being 38, it was time to try another tactic. A mini-vacation to Cancun and affordable costs compared to the US made the decision easy for us. I had some minor issues responding, but the Dr.'s came up with a plan and were willing to give things a little more time before calling off the cycle. We were able to proceed and I am now 30 months pregnant with Baby #2. We couldn't be more pleased with the outcome of the trip. Baby #2 completes our family but I would come back again. Thank you IREGA staff!
08-Oct-2017
Absolutely the best clinic and staff. I was there in 2016, nervous and hesitant but dove in and don't regret it one bit and have twins as a result on the first attempt, very pleased, staff were extremely professional, helpful and caring and the doctors outstanding, followed their protocol to the letter....very happy...highly recommend the clinic..
04-Sep-2017
Being and older patient of 53 I went to Irega Cancun looking to find a egg donor and have IVF performed. I was pleasantly surprised that everything went off as explained and planned and now at 54 I am due to give birth this September. We enjoyed the stay in Cancun made a vacation out of it and fulfilled our dream all in 14 days, I would recommend Tori and the team there to anyone looking to have a baby!
19-Aug-2017
18 más comentarios
Contactar Clínica
SELECCIONE UN TRATAMIENTO. OBTENGA UNA COTIZACIÓN GRATUITA.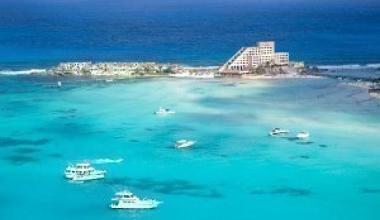 México Tips de Viaje
Idioma: Spanish
Moneda: Peso (MXN)
Clima: Average Daily Temp 75-82 F (24 to 28 °C)
Capital: Mexico City
Principales Aeropuertos: Mexico City International Airport
Electricidad: 127V 60Hz
Zona Horaria: UTC −6/Summer UTC −8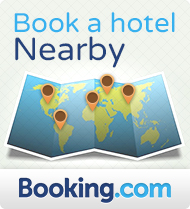 ¿A dónde ir?
La Isla Mujeres - La Isla de la Mujer tiene más que ver que con las famosas y maravillosas estatuas de mujeres submarinas. Explora la isla desde la comodidad de un carrito de golf, en un solo día. Un carrito de golf hace que sea más fácil descubrir la isla, más allá de las estrechas calles y playas. Mantenga su vista en lugares de interés turístico como las ruinas mayas (en el extremo sur de la isla), Parque Garrafón, la granja de tortugas y la Casa de la Cultura. Una experiencia que no debe perderse, la visita al Museo Submarino de Esculturas presenta la mayor selección de obras de arte submarinas. Jason de Caires Tayor es el fundador y director artístico del Museo Subacuático de Arte. Con la ayuda de biólogos marinos y otros expertos, las esculturas están diseñados para convertirse en arrecifes artificiales y están hechas de materiales especiales que promueven la vida marina.
Gastronomía
La isla ofrece una variedad de finos sabores y restaurantes casuales junto a la playa. Disfrute de sabores y aromas tentadores en mariscos deliciosos agradables al paladar de cualquiera. La cocina local es rica y variada, se distingue por especialidades en deliciosos mariscos bien condimentados con productos locales, tales como semillas de achiote y ají habanero; un chile muy intenso, recomendado para aquellos que gustan de comidas picosas. Un lugar recomendado para comer es Zuma Beach Club, que combina un comedor casual junto a un hermoso entorno y a la altura de un excelente menú.
¿Dónde dormir?
Avalon Reef Club goza de uno de los lugares más hermosos de la isla. Se encuentra ubicada en una pequeña parte, llamada Isla Yanque y se conecta a la punta norte de Isla Mujeres por medio de un puente de madera. La característica más singular del complejo es la piscina cálida y natural entre las dos islas. Las tranquilas aguas de la piscina, la convierten en un refugio seguro para bucear con los peces.