Clinica de Infertilidad Tijuana
Viajar a Tijuana desde los EEUU para Tratamientos de Fertilidad
FIV Asequible y Seguro
Nuestra clínica trabaja por hacer que los viajes a Tijuana sean más seguros, cómodos y convenientes que nunca. La clínica de infertilidad Tijuana es una clínica moderna bien equipada dedicada a la ayuda de sus pacientes para que consigan el embarazo deseado....
Tratamientos populares
13 más tratamientos
Consultas disponibles en:
Español, Inglés
Servicios Adicionales
Traslado desde el Aeropuerto, Asistencia de Alojamiento Local, Servicios de Traducción.
Evaluaciones de los Pacientes
I can't recommend Imer Reproduccion Humana enough. For the past three years my wife and I have been trying to have a child to no avail. Needless to say, without fertility treatments our chances of having a child were slim. On the US side the prices for fertility were more than I could afford. After further research I found Imer fertility center in Tijuana. From the very beginning the staff was very professional, explaining in detail the process my wife and I would go through. After setting up an initial appointment I saw the fertility center and met the staff. I was pleased to see how clean the facility is and how courteous the people are, especially our Dr. Sandra Y. Orendain who could communicate in English and Spanish and genuinely seemed to love her job and helping couples. Once we had ample information, my wife and I proceeded with treatment. From the moment treatment began patience was a requirement. Fertility treatments greatly increased our odds to conceive but it wasn't 100% guaranteed. The facility center is in Tijuana which meant going back and forth from the US to Mexico over and over. Everything tack together would get stressful which is where patience and resolve come in but my wife an I were determined to see it through After the fertility treatments were over, we were thrilled beyond belief to hear my wife was pregnant. I can't describe how happy we were to see our baby for the first time in the ultrasound. My life now consist of cleaning 6 dirty diapers minimum a day, sleeping 2 to 6 hours a night and I couldn't be happier. We have a beautiful baby boy and I can't thank Dr Sandra and her staff enough for our little miracle. I highly recommend to anyone having difficulty conceiving children to set up a consultation and see for yourself. You'll be thankful you did in 9 months. With Love and endless thanks
17-May-2016
IMER Reproduccion Humana is a clinic who really cares and helps you achieve your dream of becoming parents. Dr. Sandra Orendain is a wonderful Doctor, she is very professional, caring, and really cares about her patients needs and concerns. From the first time I went to the clinic I felt comfortable the staff was very kind and caring. Gisela who is the clinics coordinator was so wonderful from day one, I kept in contact with her through out my whole IVF process and she never left a questioned that I had unanswered she was very helpful! My IVF journey with IMER clinic was a first time success thank you to Dr. Sandra Orendain for making our dreams come true of becoming parents and the staff who helped me and my husband thank you so much because of you we were blessed with baby twins.
30-Oct-2015
Everyone at the clinic where very nice. Thank you Dr. Oscar Valle for responding to our questions promptly, and all staff did too. I would definitely if needed do my next treatment here.
02-Jul-2013
2 más comentarios
Contactar Clínica
SELECCIONE UN TRATAMIENTO. OBTENGA UNA COTIZACIÓN GRATUITA.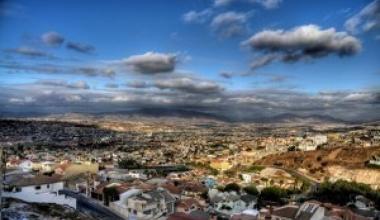 México Tips de Viaje
Idioma: Spanish
Moneda: Peso (MXN)
Clima: Average Daily Temp 75-82 F (24 to 28 °C)
Capital: Mexico City
Principales Aeropuertos: Mexico City International Airport
Electricidad: 127V 60Hz
Zona Horaria: UTC −6/Summer UTC −8
Prefijo Telefónico: 1039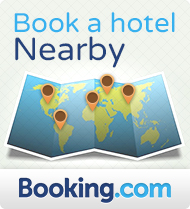 ¿A dónde ir?
Playa Balandra está ubicado a 21 km al norte de La Paz y es conocido por sus calas y playas magníficas. A pesar de las crecientes oleadas, hay zonas tranquilas donde se puede nadar. El snorkeling es posible alrededor del extremo sur de Balandra donde también encontrará los arrecifes de coral.
Gastronomía
El chef Javier Plascencia está a la cabeza del restaurante Mision 19 kitchen. Este renombrado chef ofrece una combinación de platos tradicionales, sofisticados y modernos de la cocina mexicana. El restaurante está diseñado de una manera muy elegante y minimalista.
¿Dónde dormir?
Para una estancia cómoda y conveniente durante su tratamiento de fertilidad en Tijuana le recomendamos los siguientes hoteles: Hotel Hacienda Del Rio, Hotel Camino Real Tijuana, City Express Tijuana y Fiesta Inn Hotel.
Si usted está pensando en volver de nuevo a San Diego después de su tratamiento de fertilidad en Tijuana; aquí están las opciones de alojamiento situados en una proximidad cercana a Tijuana: Travelodge San Diego, Super 8 Motel and Holiday Inn Express San Diego.