Instituto de Transplante de Cabello República Dominicana
La Dra. Alba Reyes de Sagiv es la primera cirujana en América Latina haber sido admitidos en el Consejo Americano de cirugía de restitución capilar (ABHRS). La doctora ofrece lo último en técnicas quirúrgicas y personal. El personal de la clínica está entrenado con el más alto nivel médico y profesional....
Tratamientos populares
4 más tratamientos
Consultas disponibles en:
Inglés, español, hebreo
Servicios Adicionales
Tranportes desde el aeropuerto, transportes del hotel a la clínica, reservas de hotel
Acreditaciones
Certificada por el Consejo Americano, ISHRS.
Evaluaciones de los Pacientes
Satisfied Patient
I am very happy with the procedure and I was very amazed on how loving and caring Dr. Alba Reyes is. Just by talking to her you can feel that she cares for her patients and wants to do the very best job that she can. I will always remember her and always be grateful.
05-May-2015
Anon
I am very satisfied with my results. The surgery has made a dramatic improvement in my appearance. My wife is also very happy with the results.
05-May-2015
Randal Jones, USA
Dear Dr. Reyes, I want to highly commend you, your medical technicians and office staff for performing such an excellent job with my hair transplant. I had a hair transplant procedure done in Sao Paulo, Brazil five years ago by a "highly rated doctor" and the results were marginal at best. I never considered having another hair transplant until I had a chance conversation with one of your former patients. The difference between his results and mine were night and day, I could not tell that he had had a hair transplant. Now that you have performed my procedure, I am so glad that I choose your clinic because I now know that besides being a highly trained professional, most important of all, you are a perfectionist; I know that very few doctors would give such an exceptional effort by performing a 9-hour procedure. After the mega-session in your clinic, my hair is as full as it was when I was in college, and with your artistically placed micro-grafts, my hairline looks very natural. It was comforting that you and most of your office staff spoke English. Your pre-procedure orientation made me feel very much at ease, and the post-procedure support you and your staff gave me greatly shortened my recovery period and insured the excellent outcome of my transplant; I know this based on my previous hair transplant experience. Please relay my personal thanks to your staff; and please accept my gratitude for greatly improving my image and lifestyle. Feel free to give my email address to any of your potential clients who may have questions or concerns about hair transplant procedures.
3 más comentarios
Contactar Clínica
SELECCIONE UN TRATAMIENTO. OBTENGA UNA COTIZACIÓN GRATUITA.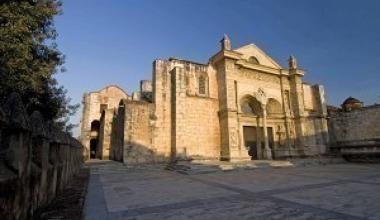 República Dominicana Tips de Viaje
Idioma: Spanish
Moneda: Dominican peso (DOP)
Clima: Average Temp 87 F (31°C)
Capital: Santo Domingo
Principales Aeropuertos: Samana (AZS), "La Isabela" (JBQ), Santo Domingo (SDQ)
Electricidad: 110 60Hz (US Plug)
Zona Horaria: UTC/GMT -4 hours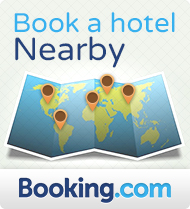 ¿A dónde ir?
Revive el período colonial de la República Dominicana y da un paseo por las angostas calles de adoquín de la Zona Colonial. Asegúrate de ver el espectáculo folclórico que se presenta todas las noches de jueves a domingo en el Parque Colón y la Plaza de España.
Gastronomía
¿Buscando una puesta romántica para ti y tu pareja? Aviva el romance mientras músicos crean la atmósfera perfecta con serenatas en las cenas. El restaurante tiene una acogedora arquitectura colonial española, apreciada en los arcos y columnas. El menú ofrece una selección de lujosos platos franceses.
¿Dónde dormir?
El Hotel Tropical Casa Bonita es un pequeño y lujoso hotel manejado por una familia que combina todos los elementos de un espléndido alojamiento con un servicio práctico. Despiértate con los dulces sonidos del río y las palmeras balanceándose y comienza tu día con un maravilloso desayuno servido en la cabaña de paja con vista panorámica a la enorme piscina y el mar.