Tratamientos populares
13 más tratamientos
Consultas disponibles en:
Español, Inglés
Servicios Adicionales
Traslado al aeropuerto, servicios de traslados
Acreditaciones
Acreditación Internacional Canadiense, Instituto de Cuidados Diversos, Hospital Certificado
Evaluaciones de los Pacientes
I can not thank the staff at IREGA clinic in Cancun, Mexico enough for giving us the gift of our daughter. Without IREGA, we would not be blessed to have started our family. When I first arrived in Cancun, I was incredibly nervous and afraid. But, the moment I walked into IREGA clinic, that all went away. Hospital Galenia was bright, clean, and welcoming. It was honestly much nicer than some hospitals that I have been to in the U.S. IREGA is located inside of the hospital, and it looks very nice, clean, and updated. Tori did an excellent job communicating everything with me, and settled my nerves. She has the patience of a saint and I just can't say enough great things about her! All the IREGA staff were incredibly professional and sensitive. I had an incredibly positive experience with IREGA and I really look forward to going back for a frozen embryo transfer.
11-Mar-2018
I have been to Irega twice. The first time, I did not respond very well and a transfer of 3 day 3 embryos failed. We later found out I had other conditions affecting it, and therefore, it couldn't have been prevented and was no one's fault. My second trip there, I was nervous. But responded amazingly with 18 mature eggs vs 5 mature eggs I had the first round. We pushed them to day 5 (better odds) and froze them, as my progesterone was too high for transfer. I was crushed we had to cancel, but I knew it was the right thing to do with progesterone levels so high. Dr. Chiang and Dra. Mayra are both amazing, kindhearted people. The entire office is amazing, and they treated me so much better and attentively than I have ever been treated in the USA. I will be going back in January for my FET and can't wait to update on my success!
13-Dec-2017
Being a recent married couple it is only natural for us to want to have a child. While I, the wife, was unable to due to my tubes being blocked severely, we were told that IVF was our best choice. Not only was it our first attempt but it was successful and now we are 5 months pregnant with our little girl. Dr. Chiang was full of encouragement and we appreciate that he never rushed anything no matter my eagerness to retrieve and transfer, he ensured the eggs were right and size appropriate for transferring. We have so much to be grateful for right now, God for His hands over the entire process and Irega/Dr. Chiang for making it all possible. Tori is WONDERFUL she made the experience a joyful and relaxing one without fear or worry. The entire staff was welcoming and we cant wait to visit with our little angel to show her off to them when she is born!!! Thanks guys we love you and appreciate all you have done for us.
02-Dec-2017
22 más comentarios
Contactar Clínica
SELECCIONE UN TRATAMIENTO. OBTENGA UNA COTIZACIÓN GRATUITA.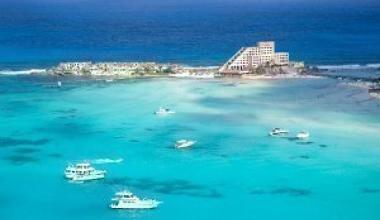 México Tips de Viaje
Idioma: Spanish
Moneda: Peso (MXN)
Clima: Average Daily Temp 75-82 F (24 to 28 °C)
Capital: Mexico City
Principales Aeropuertos: Mexico City International Airport
Electricidad: 127V 60Hz
Zona Horaria: UTC −6/Summer UTC −8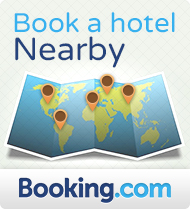 ¿A dónde ir?
La Isla Mujeres - La Isla de la Mujer tiene más que ver que con las famosas y maravillosas estatuas de mujeres submarinas. Explora la isla desde la comodidad de un carrito de golf, en un solo día. Un carrito de golf hace que sea más fácil descubrir la isla, más allá de las estrechas calles y playas. Mantenga su vista en lugares de interés turístico como las ruinas mayas (en el extremo sur de la isla), Parque Garrafón, la granja de tortugas y la Casa de la Cultura. Una experiencia que no debe perderse, la visita al Museo Submarino de Esculturas presenta la mayor selección de obras de arte submarinas. Jason de Caires Tayor es el fundador y director artístico del Museo Subacuático de Arte. Con la ayuda de biólogos marinos y otros expertos, las esculturas están diseñados para convertirse en arrecifes artificiales y están hechas de materiales especiales que promueven la vida marina.
Gastronomía
La isla ofrece una variedad de finos sabores y restaurantes casuales junto a la playa. Disfrute de sabores y aromas tentadores en mariscos deliciosos agradables al paladar de cualquiera. La cocina local es rica y variada, se distingue por especialidades en deliciosos mariscos bien condimentados con productos locales, tales como semillas de achiote y ají habanero; un chile muy intenso, recomendado para aquellos que gustan de comidas picosas. Un lugar recomendado para comer es Zuma Beach Club, que combina un comedor casual junto a un hermoso entorno y a la altura de un excelente menú.
¿Dónde dormir?
Avalon Reef Club goza de uno de los lugares más hermosos de la isla. Se encuentra ubicada en una pequeña parte, llamada Isla Yanque y se conecta a la punta norte de Isla Mujeres por medio de un puente de madera. La característica más singular del complejo es la piscina cálida y natural entre las dos islas. Las tranquilas aguas de la piscina, la convierten en un refugio seguro para bucear con los peces.