El Dr. Jiménez combina el arte de la odontología cosmética con la ciencia de los tratamientos dentales orales y reconstructivos. El equipo de la clínica se encarga de las necesidades y deseos individuales del paciente, creando sonrisas felices, saludables y seguras de sí.
Todos los tratamientos ofrecidos en Sani Dental Group cumplen con los últimos requerimientos y niveles de máxima calidad de odontología cosmética mundial....
Tratamientos populares
17 más tratamientos
Consultas disponibles en:
Servicios Adicionales
Servicios de traducción, asistencia de alojamiento local, reservas de hotel
Acreditaciones
Asociación Dental Mexicana, Colegio de Cirujanos Dentistas de Algodones
Evaluaciones de los Pacientes
I had a most pleasant visit with beautiful work done. I am so happy.My dentist Guillermo and assistant Esmeralda are the best. They are so kind and gentle and do perfect work paying attention to detail. I like how the staff works well in a teamwork setting. and I appreciate our guide Jose Showing us to the restaurants and shopping, he is very very nice.
21-Jan-2016
41 más comentarios
Contactar Clínica
SELECCIONE UN TRATAMIENTO. OBTENGA UNA COTIZACIÓN GRATUITA.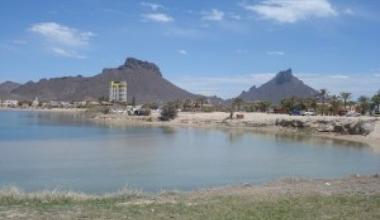 México Tips de Viaje
Idioma: Spanish
Moneda: Peso (MXN)
Clima: Average Daily Temp 75-82 F (24 to 28 °C)
Capital: Mexico City
Principales Aeropuertos: Mexico City International Airport
Electricidad: 127V 60Hz
Zona Horaria: UTC −6/Summer UTC −8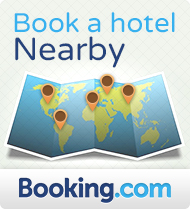 ¿A dónde ir?
A primera vista Los Algodones puede parecer una ciudad desolada y anodina en México; de todos modos, esta subestimada ciudad vacacional tiene una inmensa variedad de opciones turísticas y emocionantes atracciones más allá de la playa. Los Algodones es un punto ideal para meditar y reflexionar sobre tu tratamiento- elige entre una amplia variedad de parques, campamentos y actividades al aire libre en el desierto. O si estás buscando algo más estimulante, visita el Parque Sleepy Hollow RV, un parque al aire libre que funciona todo el año y que engloba 200 lugares para hacer campamentos agrestes o que cuentan con todas las comodidades modernas.
Gastronomía
Pueblo Viejo es el restaurante más tradicional en México y ofrece una auténtica experiencia mexicana. Sirviendo comida mexicana durante 25 años, Pueblo Viejo es un favorito de ambos lados de la frontera, ofreciendo calidad, sabor y auténtico tacto culinario mexicano.
¿Dónde dormir?
El Hotel Hacienda Los Algodones es una verdadera hacienda ubicada justo en la frontera EE.UU.-México, en un área turística segura, complementado por un servicio decente y pulcro. El vecindario donde está ubicado el hotel es perfecto para caminar y dar paseos recreativos sin utilizar transporte local.