Centro de Fertilidad LIV
El Centro de Fertilidad LIV es la primera y única clínica de fertilidad en Puerto Vallarta. Es una clínica de renombre y clase mundial que es accesible, cuenta con experiencia técnica, ha logrado resultados exitosos y tiene la habilidad de superar los retos que existen en cada caso de infertilidad. La infertilidad es uno de los retos más difíciles en la vida, tanto en el ámbito médico como emocional....
Tratamientos populares
15 más tratamientos
Consultas disponibles en:
inglés, español
Evaluaciones de los Pacientes
What can I say about LIV? From the moment you walk in until the moment you leave you're treated like family. I started my infertility journey in Canada where I was treated like nothing more than a number and a pay-cheque. The difference is incredible. The doctors and staff at LIV are incredible people who go above and beyond for their patients. My journey with them has only just begun and I am so happy to have them be a part of it.
06-Dec-2016
Our fertility journey began early 2016 in Alberta, Canada, where my wife and I were working with a clinic to prepare for IVF treatment. After a few months of working with that clinic, my wife and I simply felt that something was missing from our experience. So, we started to research International clinics, and found LIV Fertility Center. From day one, our relationship with LIV has been nothing short of efficient, supportive, and comforting. Within one hour of emailing the clinic, Cinthya (Journey Coordinator), called me, and was able to answer all my questions. Shortly after, we were able to Skype with Dr. Flores and Dr. Sonny, which quickly resulted in my wife and I saying "this is the clinic for us". The doctors kept close contact with us, and readily answered my long stream of questions. Also, we naturally had reservations about traveling Internationally for these procedures, but we were put at ease as we got to know our Doctors and tour their beautiful facility. Going through such a personal and special experience it meant everything to have Doctors and support staff who were truly invested in helping us add to our family. Dr. Flores and Dr. Sonny are truly passionate about what the do, and that comes through in every interaction. We will be forever grateful to our Doctors, Nurse April, and all the staff at LIV Fertility Center.
01-Dec-2016
We found Ivfinmexico on line and were a little cautious about traveling outside the US for IVF treatment as we've been used to seeing doctors in the US, over the past 3 years. There was no need for caution as we could not have had a better, more attentive and caring experience from all the medical staff. We felt very comfortable every step of the way. We are so grateful we found Dr. Stetson and Dr. Flores. They made us feel very welcome and patiently responded to our questions. They both went the extra mile and made themselves available to us any time of the day and night. The IVF clinic uses the latest technology and the doctors and embryologists have incredible expertise in the world of fertility. My husband and I couldn't been happier with our choice. From the moment I began emailing Gisela, inquiring about IVF procedures to the moment we left Mexico, every step of our journey was made stress free from the team. My husband and I turned the medical trip into a mini honeymoon! We fell in love Puerto Vallarta. Everyone was extremely friendly and helpful. We only wish we came to the IVF clinic in Puerto Vallarta a long time ago! You have made us a family and my sleep is suffering due to sheer excitement as I can't wait to meet our baby boy!!
01-Dec-2016
16 más comentarios
Contactar Clínica
SELECCIONE UN TRATAMIENTO. OBTENGA UNA COTIZACIÓN GRATUITA.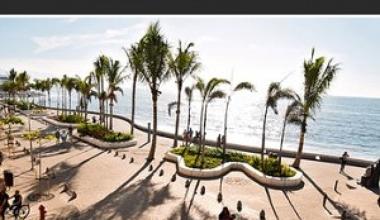 México Tips de Viaje
Idioma: Spanish
Moneda: Peso (MXN)
Clima: Average Daily Temp 75-82 F (24 to 28 °C)
Capital: Mexico City
Principales Aeropuertos: Mexico City International Airport
Electricidad: 127V 60Hz
Zona Horaria: UTC −6/Summer UTC −8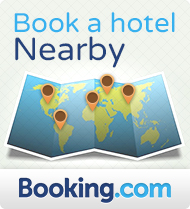 ¿A dónde ir?
Puerto Vallarta es un lugar vibrante y exótico. Cuenta con muchos restaurantes reconocidos y con una gran variedad de atracciones de aventura extrema y ecoturismo. Es verdaderamente un destino de ensueño y cuenta con un paisaje reconocido a nivel internacional por sus majestuosas montañas, encantadora costa y olas tentadoras.
Gastronomía
La comida en Puerto Vallarta es sumamente diversa. Sería necesario que usted visitara un lugar diferente cada día durante un año para poder probar todos los lugares que existen. Naturalmente, Puerto Vallarta es un lugar increíble para descubrir la cocina mexicana, pero usted también podrá probar un sin fin de mariscos y cocina fusión mediterránea, oriental y francesa; la lista de restaurantes no tiene fin. Sin importar su antojo o presupuesto, estamos seguros que grandes paisajes acompañarán siempre su comida.
¿Dónde dormir?
Rodeado por paraíso, Nuevo Vallarta está lleno de hoteles de 4 y 5 estrellas con modernas instalaciones. La mayoría de los hoteles están ubicados frente a la playa y cuentan con entretenimiento y aventuras deportivas a tan solo minutos de distancia. Los hoteles y resorts de Puerto Vallarta que se encuentran frente al mar, le brindarán una experiencia única. Usted podrá disfrutar del oceano Pacífico y esta gran experiencia a tan solo 20 minutos de Nuevo Vallarta.