LLAME GRATIS | Para Inglés 1-855-534-5340 | Para español 1-855-534-5342 | Local 52-322-29-72077 | SKYPE- IVFvallarta
Más información acerca de LIV Centro de Fertilidad...
NOTICIA: LIV a la vanguardia en medicina reproductiva, con la adquisición de licencia de laboratorio para MicroSort® Mexico (Leer más abajo)
Un tratamiento invasivo no sólo puede acarrear temor, sino que además el manejo del tema económico lo transporta a otra dimensión de sensaciones desconocidas. Nuestro equipo se esfuerza continuamente por implementar nuevas tecnologías de infertilidad, así como de una estructura gerencial para dar la bienvenida a los pacientes en su camino hacia la búsqueda de la paternidad.
Dentro del Centro de Fertilidad LIV en Puerto Vallarta, los especialistas en repdorucción ofrecen un enfoque integral en el tratamiento de una amplia gama de trastornos de infertilidad. Dirigido por distinguidos especialistas en fertilidad, el Dra. Edna Amaro, LIV proporciona acceso a médicos expertos - que están formando la próxima generación de médicos especialistas en fertilidad, quienes ya moldean el futuro de la medicina reproductiva. Nuestro prominente equipo de fertilidad permite a los futuros padres tener la oportunidad de respirar y encontrar esperanza donde no la hay....
Tratamientos populares
15 más tratamientos
Consultas disponibles en:
inglés, español
Servicios Adicionales
Asistencia para alojamiento, traslados hotel clínica y servicios de traducción
Evaluaciones de los Pacientes
We had an amazing experience here and were well taken care of. This is an amazing team and group of people here. They make you feel like family. It's not just that they know you by name when you walk in the door, or your medical history, they know you personally. Doing fertility treatments treatments is not for the faint of heart. This is quite the journey. These group of people, the doctors, the nurses, the medical staff, billing, reception, therapists, all of them, are kind, caring, and compassionate. We read the reviews before we went there and saw how great their services were from other people. We also noticed their high success rates. Well now that we have had the chance to see it first hand we are happy we chose them. We now have 6 embyro's waiting for us for implantation. We are looking forward to coming back for implantation. Thanks so much team! We look forward to coming back in July/August. :)
05-Jun-2019
My husband and I got married late in our age. I was 36 years old and he was 49 we both did not have any children from previous relationships. We had tried IVF in California, USA that was not successful and very financially draining and caused us financial hardship. Due to my age and with one ovary the cost for medication was outrageous. We had to wait a couple years to save for another try. We searched the internet and came across VisitandCare.com. There were several options that they sent to us but staff that we spoke with at LIV was very genuine and helpful. Why we selected LIV fertility clinic Dr. Stetson was very patient with us and took the time to explain the positives and the negatives about our journey. Alonso was our coordinator and was always available by email or phone. He had a great personality and put us at ease if we had any type of concerns. Overall I give LIV Fertility Clinic five stars for top tier medical advice, timely treatment, professionalism and most importantly, for delivering results. Thank you to science and love we had 2 beautiful twins (boy, girl). First impressions: the front staff of the office is warm and inviting. They were very professional and courteous. Medical care/advice: My medical team was very responsive. They went above and beyond to address all of my concerns during treatment. Karla the embryologist gave us daily updates on our embryos. Cost: The investment of time, emotion and taxation on my body was worth every penny. They were affordable for our budget. Now that I am 47 and my husband is 60 we can relax and give our full attention to our little ones that we cherish so much. Thank you Dr. Steton, Dr. Perez and LIV staff.
15-Feb-2018
WOW, Where do we start… My husband and I struggled with infertility issues for 5+ years. We had tried IUI for 4 months in our home state and sadly it never worked, in 2016 we decided to save and save some more to be able to afford IVF and a nice vacation for this process. Of course the first thing was to find the right place to travel to, and that's when we came across this AMAZING CLINIC. LIV Fertility Center was our miracle path for us to start our family; first we researched the clinic, read reviews of people like us that went there chasing a dream just like we were. When we finally agreed to call and set up an appointment our first impression was beyond our expectations, Dr. Stetson and Dr. Flores got on a call with us right away, we explained what we were dealing with and it was instant that we felt like they understood us, they both answered our questions and doubts, and provided us with all the information needed to start our Journey, honestly we didn't look anymore after talking to these two great doctors. We scheduled our visit, I am so thankful for Alonso, he was able to handle all of our questions after scheduling our visit and he dealt with me time after time before our arrival to the clinic, every time I emailed him, his response was so fast, I was never worried about getting a hold of them. The day finally came and we were so excited and so nervous, but it all went so smoothly, we got so close to the people that we met at LIV, starting with the Doctors again, Dr. Stetson and Dr. Flores were so welcoming, I was lucky enough to start our stimulation shots that very same day of our visit, Our nurses were INCREDIBLE ELI and ANITA were such sweet ladies, Eli walked my husband through the procedure of taking the shots so that he could do them for me back at the hotel on the days we were not at the clinic, Both Eli and Anita always made me feel so comfortable, they were both so caring and gentle. Esther and Vanessa were also a great asset, coming into the clinic felt like family were there expecting us, these two girls make it so easy for you to come in and they welcome you with a smile each time, they would constantly ask how we were doing and feeling. Karlita which is the lab director would email us every day on the process of our embryos, every step at LIV was being followed with such care and priority, not once did I have to check in with them because they were keeping us update every time, Our Transfer was done by Dr. Velez and Dr. Stetson. I felt so comfortable both on the day of retrieval and day of transfer, I felt safe, and these Doctors did everything in their power to make us feel like this. My favorite part of all was Dr. Stetson being able to respond to my texts with any concern or question I had, this was throughout the process and after we came back home, this really made us feel so cared for, We cannot Thank Liv enough for the amazing help they provided us with. We strongly encourage anyone struggling with infertility to give them a chance to be part of your journey; I feel like God put them in our path, they are a bunch of professionals that felt like a family, Wish we could give them more then 5 stars on this review. We just got our first positive blood test, so THANK YOU LIV, THANK YOU for helping our dream come to a reality. With Love... Lizeth & Ivan ♡
07-Mar-2017
22 más comentarios
Contactar Clínica
SELECCIONE UN TRATAMIENTO. OBTENGA UNA COTIZACIÓN GRATUITA.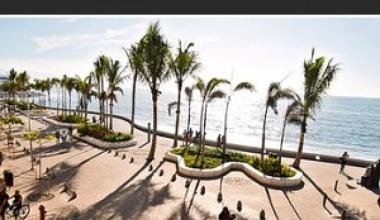 México Tips de Viaje
Idioma: Spanish
Moneda: Peso (MXN)
Clima: Average Daily Temp 75-82 F (24 to 28 °C)
Capital: Mexico City
Principales Aeropuertos: Mexico City International Airport
Electricidad: 127V 60Hz
Zona Horaria: UTC −6/Summer UTC −8
¿A dónde ir?
Puerto Vallarta es un lugar vibrante y exótico. Cuenta con muchos restaurantes reconocidos y con una gran variedad de atracciones de aventura extrema y ecoturismo. Es verdaderamente un destino de ensueño y cuenta con un paisaje reconocido a nivel internacional por sus majestuosas montañas, encantadora costa y olas tentadoras.
Gastronomía
La comida en Puerto Vallarta es sumamente diversa. Sería necesario que usted visitara un lugar diferente cada día durante un año para poder probar todos los lugares que existen. Naturalmente, Puerto Vallarta es un lugar increíble para descubrir la cocina mexicana, pero usted también podrá probar un sin fin de mariscos y cocina fusión mediterránea, oriental y francesa; la lista de restaurantes no tiene fin. Sin importar su antojo o presupuesto, estamos seguros que grandes paisajes naturales serán el escenario que acompañará siempre su comida.
¿Dónde dormir?
Rodeado por el paraíso - Puerto Vallarta está lleno de legendarios hoteles de 4 y 5 estrellas y comodidades ultramodernas. El Penthouse 508 prepara el escenario para una experiencia exclusiva y extraordinaria en Puerto Vallarta. ¿Por qué elegir Penthouse 508? Distancia a pie al Centro de Fertilidad LIV Moderno departamento de 2 dormitorios y 2 baños. Cocina abierta totalmente equipada con electrodomésticos de acero inoxidable Lavandería en la unidad; Aire acondicionado central; Walk-in closets Terraza privada con magníficas vistas Comedor de lujo (ubicado en la Plaza 3.14) Compras en las inmediaciones Cerca de Pacific Beach de Nuevo Vallarta Seguridad in situ 24 horas al día, 7 días a la semana
Reservar un hotel en Puerto Vallarta, México