La obesidad es una enfermedad que afecta gravemente la salud física y mental. Muchas personas que padecen de obesidad han intentado perder peso en repetidas ocasiones sin lograrlo.
En el Centro de Cirugía Bariátrica del Dr. Pablo García, un equipo de profesionales se esfuerza cada día para lograr hacer una diferencia y brindar un cuidado de la salud como debe ser....
Tratamientos populares
4 más tratamientos
Consultas disponibles en:
inglés, español
Servicios Adicionales
Asistencia en reservaciones de vuelos, asistencia en hospedaje
Evaluaciones de los Pacientes
Mi experiencia ha sido maravillosa, gracias a Dios que puso en mi camino este joven y brillante profesional que junto a su equipo, nos dan la fe y confianza en el exito de este proceso. Desde la primera visita puedo dar fe de que todo ha resultado tal y como el me explico tanto en el proceso como en la recuperacion y evolucion.
12-Dec-2015
Mi nombre es Penelope y tengo 23 años. Desde niña siempre he sido gordita, pero después de la adolescencia, logre alcanzar el peor peso corporal en mi vida! La verdad es que nunca fui una persona con grandes complejos y como siempre fui gorda, tratando de evitar el problema de la obesidad, decidí engañarme y parcialmente "aceptar" esta condición. COSA QUE NO RECOMIENDO A NADIE, indudablemente no debes aceptarlo, mas bien, DEBES buscar la solución para esa terrible enfermedad y aunque sintiéndome así, no quiere decir que vivía plenamente feliz, pues para nadie es un misterio que a todo gordo, le pesa ser gordo. Eso no se discute. Para no profundizar en lo innecesario, quiero decirles a todos que, aunque siendo una persona alegre y extrovertida, en los últimos años como alternativas a la obesidad, optaba con usar vestidos, faldas talla alta desahogadas abajo, entre otras prendas para esconder mi gran barriga. Siempre tratando de vestir caro y lindo, para recompensar lo gorda que estaba. Hace un año, fui a consultar con una amiga donde el Dr. Pablo Garcia. Tenia mucho miedo, dudas, ni siquiera estaba segura de hacerlo, pensaba que iba salir de consulta continuando mi vida como estaba... Fue todo el contrario, he salido muy motivada, confiada y esperanzada! La mejor parte fue tomar la decisión de hacerlo y no me arrepiento. Me alegro no haber esperado demasiados años para realizarlo y aunque no sufría de ninguna complicación, se que con los años iba sufrirlas teniendo hipertension del lado paterno y diabetes del lado materno, ademas con 22 años es difícil sufrir de algo, pero después que? Seguro con el pasar de los años iba ser una mujer enferma y esclava de la obesidad. Haberme operado fue una segunda oportunidad de vivir. Sino tomas la decisión de cambiar tu vida de una vez por todas y para siempre, luego te quedaras con la duda de como hubieran sido las cosas si lo hubieras intentado. DATE LA OPORTUNIDAD. Hazlo hoy, no lo sigas posponiendo. Pues cada día que pasa, es un día valioso que pierdes para cambiar tu vida. El 8 de Diciembre del 2014 fue mi intervención pesando 353.3 libras y hoy 7 de Diciembre 2015 peso 228 libras, con menos posibilidades de enfermedades por obesidad, un cuerpo mas ligero y muy muy feliz. Gracias a Dios, al Doctor Pablo Garcia y su excelente equipo que nos apoyan siempre! Bendiciones!
07-Dec-2015
30 Years Old Morbidly Obese... Thanks to Dr. Pablo Garcia my Life Changed!!! Choosing a surgeon for a procedure like this one is like choosing your wedding dress, it MUST be the RIGHT ONE. I visited 4 different Surgeons and I was totally lost, I wasn't sure and to be honest I was about to quick but something changed when I Met Doctor Pablo Garcia. On June 1st 2015 with 434 Pounds I met Doctor Garcia, I was tired and basically about to quick surgery, I wasn't sure (Food Addiction was controlling my mind) and any of the previous Doctors I met didn't give me that WOW! Factor. I was under the impression that this meeting was going to be a total failure just like the previous ones. I was WRONG! Doctor Pablo Garcia was very honest with me regarding the surgery risks being at 434 Pounds so he was very clear I needed to follow all of his instructions in order for me to loose enough weight to reduce the risks. I already knew almost everything about the surgery by the time I met him, but the way he went over all the information was clarifying. I got home that night and started crying like a baby, for the first time during my Surgeon hunt I cried, and I cried for hours, I cried because I realized I had a real problem, I cried because I found a Doctor that wasn't playing around, I cried because I knew my life was going to change for the BETTER and I cried because the hunt was over, I FOUND THE RIGHT ONE!!!!! I was able to lose 57 Pounds during my Pre-Op Diet, during this time Doctor Pablo Garcia and his team was constantly following up making sure I was doing the right things, and let me tell you Dr. Garcia knows his stuff. His is the only person I have met that knows more about food addiction than a Food Addict and that's a FACT! I went to surgery with 377 Pounds and it was an excellent surgery, the pounds I lost under his instructions made it all better, he was right (As always). I have lost 54 Pounds since surgery for a total of 111 Pounds since I met Dr. Garcia. He made me understand that surgery is a tool and that I needed to change my eating habits as well, I am now having a great life, exercising and eating healthy. I wish every Morbidly Obese person in the world could have the chance to meet Doctor Garcia. I wish you all can save your life like I did!
07-Dec-2015
25 más comentarios
Contactar Clínica
SELECCIONE UN TRATAMIENTO. OBTENGA UNA COTIZACIÓN GRATUITA.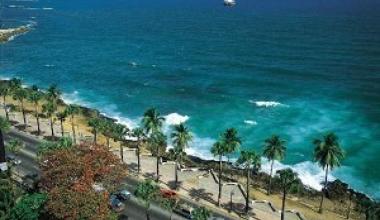 República Dominicana Tips de Viaje
Idioma: Spanish
Moneda: Dominican peso (DOP)
Clima: Average Temp 87 F (31°C)
Capital: Santo Domingo
Principales Aeropuertos: Samana (AZS), "La Isabela" (JBQ), Santo Domingo (SDQ)
Electricidad: 110 60Hz (US Plug)
Zona Horaria: UTC/GMT -4 hours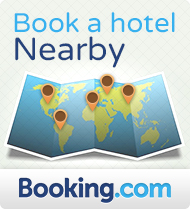 ¿A dónde ir?
Santo Domingo, o "la capital" como también se le conoce, es una ciudad con varios barrios que reflejan su sofisticada cultura. En el centro de la ciudad se encuentra la Zona Colonial, en donde podrá encontrar iglesias reconocidas y antiguos edificios europeos que aún sobreviven. Deslumbrante con sus calles de piedra, Santo Domingo es considerado como el diamante del Caribe. La ciudad tiene un toque colonial en su arquitectura, instituciones culturales vibrantes y restaurantes elegantes que le dan un toque de ciudad urbana.
Gastronomía
Santo Domingo cuenta con una gran variedad de restaurantes y lugares para disfrutar la vida nocturna, la cual gira en torno al merengue, bachata, que se escuchan en las discotecas. Santo Domingo es la ciudad perfecta para probar nuevos sabores. Gazcue es el distrito de la ciudad que cuenta con mayor número de restaurantes, sin embargo, también hay excelentes opciones de restaurantes en la Zona Colonial y el distrito Arroyo Hondo.
¿Dónde dormir?
Santo Domingo es un paraíso de hoteles. Los mejores hoteles se encuentran a lo largo del malecón, los cuales ofrecen grandes habitaciones y excelentes servicios con vistas al mar. En caso de necesitar un cuarto por un presupuesto más económico, hay pequeños hoteles de lujo escondidos en la Zona Colonial, inclusive algunos de ellos son mansiones del siglo dieciséis y valen cada centavo. Si usted quiere paz y tranquilidad fuera de la ciudad, diríjase a uno de los pequeños hoteles en la zona residencial de Gazcue.