PROMOCIONES (Válidas hasta el 15/2/19) Maquillaje para Mamás, Rejuvenecimiento Facial Avanzado, Embellecimiento Especial, Lipoescultura de Cuerpo Completo + Levantamiento de Glúteos Brasileño, Rejuvenecimiento Facial MACS, Rinoplastia con Reducción de Turbinatos de Cortesía, Gastrectomía de Manga vea Todos Nuestros Precios Promocionales a continuación
My Medical Vacations Plastic Surgery es un proveedor líder de cirugía plástica en México que tiene como objetivo ofrecer los más altos estándares de tratamientos estéticos y servicios de turismo médico en Norteamérica. El centro médico es uno de los centros de cirugía plástica más reconocidos de Cancún México, gracias a su infraestructura de salud de última generación y a sus técnicas quirúrgicas efectivas. Los doctores de cirugía plástica de Cancún han realizado miles de procedimientos exitosos incluyendo implantes de senos, abdominoplastia, liposucción, cirugía de nariz y estiramiento facial.
Los cirujanos certificados de My Medical Vacations Plastic Surgery tienen más de 10 años de experiencia, trayendo práctica científica y habilidades artísticas a pacientes locales e internacionales. Los consultores de turismo médico bilingües del centro estarán a su disposición y atenderán todas sus necesidades. Con un plan de tratamiento personalizado y un enfoque no invasivo, le encantará su nuevo yo....
Tratamientos populares
31 más tratamientos
Consultas disponibles en:
Español, Inglés
Servicios Adicionales
Translados al aereopuerto, servicios de traductor, asistencia a pacientes con discapacidad, traslados del hotel a la clínica, reservaciones de hotel, servicios de recuperacion, asistencia para reservar vuelos, hospedaje local.
Acreditaciones
Consejo mexicano de cirugía plástica, reconstructiva y estética
Evaluaciones de los Pacientes
It was an absolutely amazing experience from beginning to end. I'm extremely pleasedwith the results.
08-Feb-2020
I'm writing to share my experience with My Medical Vacations in Cancun Mexico. From the time I arrived with my husband, Katie Ana and Betty took excellent care of us. We were picked up from the airport taken to all of my medical appointments. I had some concerns about surgery and Betty spoke with me in detail and addressed all my concerns and fears. I felt conformable – safe in their care and in Cancun. I had Blepharoplasty with Dr. Torres and Rhinoplasty with Dr. Montalvo, both surgeons were excellent and truly skilled at their craft. I had daily post-surgical visit from Ana our sweet nurse, who came to our hotel to make sure I was healing properly. My overall experience was wonderful and I absolutely love my results. I´m planning on coming back in the future. I highly recommend My Medical Vacations to anyone considering cosmetic surgery in Cancun. You´ll be in excellent hands. Than you all for your care and support. All the best, Karma Shanti Virginia-USA
24-Jul-2018
The whole experience from you (yes you were great as well Betty..!!) and My Medical Vacations was very good! Everything was taken care of from being picked-up in a nice van, to getting me around to all my appointments. The hotel Ambiance was very good with the room being very modern and the hotel restaurant having good food at great prices. As I stated earlier Dr. Valdez was wonderful and we got along very well. He explained procedures perfectly and gave me the personal touch of coming to my hotel room to check on me – awesome!! You won't see that in the United States medical system!! Thank you Dr. Valdez for that!! Ana was great as well and checked on me either in person or during the day with a text to see if I needed any thing – can not ask more of her. The entire experience was great! I would recommend MY Medical Vacations to anyone looking for plastic surgery. Thanks to all!! Rick Adrian
24-Jul-2018
23 más comentarios
Contactar Clínica
SELECCIONE UN TRATAMIENTO. OBTENGA UNA COTIZACIÓN GRATUITA.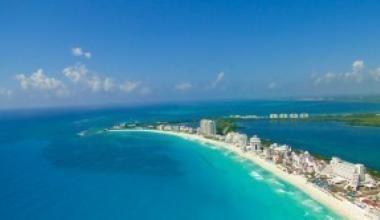 México Tips de Viaje
Idioma: Spanish
Moneda: Peso (MXN)
Clima: Average Daily Temp 75-82 F (24 to 28 °C)
Capital: Mexico City
Principales Aeropuertos: Mexico City International Airport
Electricidad: 127V 60Hz
Zona Horaria: UTC −6/Summer UTC −8
¿A dónde ir?
Cancún es el principal destino turístico en el Caribe, dando la bienvenida a más de 3,6 millones de turistas internacionales cada año. La ciudad es un centro turístico seguro perfectamente comunicado con las principales ciudades de los EE.UU., Canadá y Europa. Durante su estancia en Cancún, el guía le ayudará a sacar el máximo partido de sus vacaciones en México y se encargará de las reservas de hotel, traslado al aeropuerto y visitas guiadas. Las excursiones de día incluyen excursiones en bote, tours a la selva, sitios arqueológicos como la nueva maravilla del mundo Chichen Itza.
Gastronomía
Si los suyo es comida dietetica, su camino está en el restaurante 100 %Natural restaurante / cafetería. Ofreciendo comidas frescas y naturales. Pruebe la selección saludable de platos mexicanos y fantásticos sándwiches servidos en pan de grano entero, con opciones para vegetarianos. El menú del desayuno es muy agradable y ofrece todos los productos naturales horneados como croissants de chocolate y muffins de manzana y canela.
¿Dónde dormir?
Los hoteles minimalistas frente al mar, ofrecen modernos y espaciosas habitaciones con decoracion blanco y rojo. La alberca infinita posa hacia el mar turquesa mar del caribe, ofreciendo una gran vista. Concientase con el Spa Collection que le ofrece una gran variedad de servicios a precios moderadoscomo el facial de chocolate.
Reservar un hotel en Cancún, México