El Instituto de Cirugía Plástica de Panamá apunta a la provisión de la tecnología más sofisticada y soluciones para sus pacientes, y se compromete a ofrecer todas las opciones e información médica disponible.Las cirugías se realizan en el Hospital Johns Hopkins Afilliated Punta Pacífica, Hospital San Fernando o el Centro Médico Paitilla.Luego de terminar su formación en Montreal, el Dr. Picard se mudó a Miami, donde trabajó durante 10 años. Allí fundó y dirigió el Instituto de Cirugía Plástica de Miami. Al volver a Ciudad de Panamá, Panamá en el 2000, fundó el Instituto de Cirugía Plástica de Panamá, donde actualmente es el director médico.Siempre esforzándose por amplicar su conocimiento y práctica en la ciencia de los tratamientos cosméticos, el Dr. Picard realizó un postgrado en Cirugía Cosmética, Microcirugía, cirugía de Craneo y Maxilofacial.Actualmente, está certificado por el Consejo Americano de Cirugía Plástica y es Miembro del Colegio Americano de Cirujanos y el Real Colegio de Médicos y Cirujanos de Canadá en la sección de Cirugía Plástica.Es un miembro muy respetado de numerosas organizaciones internacionales, nacionales y locales de cirugía, tales como Operation Smile Panamá, Healing the Children y el Rotary Club.
...
Tratamientos populares
40 más tratamientos
Consultas disponibles en:
Español, inglés
Servicios Adicionales
Transportes al aeropuerto, reservas de hotel, transportes del hotel a la clínica.
Acreditaciones
Sociedad Americana de Cirujanos Plásticos
Evaluaciones de los Pacientes
Before I chose Dr. Luis A. Picard-Ami, Jr. in Panama City, Panama, I researched multiple aesthetic surgeons and simply could not find a surgeon as accomplished. My husband and I have had an outstanding experience and we highly recommend him; his skillfulness and expertise are irrefutable. For months, I communicated with him by email and he used his valuable time to thoroughly, thoughtfully and punctually answer every question. We followed up with simple pictures taken on our phones and he offered his recommendations, our options, detailed cost estimates, basic procedural guidance and aftercare information. He never sold us on additional procedures or products. Additionally, what endeared me to Dr. Picard-Ami was that he helped me to focus on how important realistic result expectations are. He has incredible attention to detail. My husband and I are now in our fifth week of healing and the results so far are completely natural and genuine even though our procedures were quite different. I am thrilled! Also, please know that the costs ended up exactly as quoted and were 30% lower than our U. S. quotes. Dr. Picard-Ami's manner is warm, compassionate and gentle. His nurse and administrative assistant are also competent, caring and welcoming; they coordinate everything concerning surgical care and follow-up. I want to also share that he is the only surgeon we spoke with who recommended physical therapy following the surgery and we believe the ultrasound sessions facilitated our healing. His office is conveniently located in the Punta Pacifica Hospital as is the aftercare. Next week, we are to follow up with him by email with photos of our progress, and we are seeing steady improvement each day. We've had no complications to speak of and no regrets to date. I know we chose the best surgeon with the most caring staff and we simply loved visiting Panama. Please know that you can trust Dr. Picard-Ami; he exceeded our expectations and I know he will surpass yours too. RDS
24-Mar-2019
"As a couple, my husband and I decided to have facial enhancement surgery. Several years ago, I had a wonderful experience with Dr. Picard-Ami, trusting him with this made sense. Our challenges leaving the USA for this major event made us anxious because we speak limited Spanish and have hearing impairment issues. Dr. Picard-Ami and his associates clearly understood these issues and took great care to walk us through each part of the process. We followed all recommended after care treatments and instructions and are currently moving though the healing process nicely and are thrilled with the results. Dr. Picard-Ami is truly an accomplished surgeon and outstanding man. We, absolutely, selected the right surgeon for this life chaining event"
23-Apr-2018
11 más comentarios
Contactar Clínica
SELECCIONE UN TRATAMIENTO. OBTENGA UNA COTIZACIÓN GRATUITA.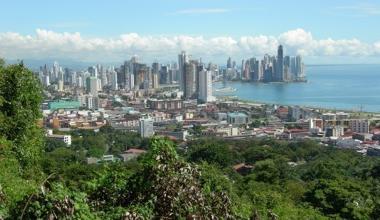 Panamá Tips de Viaje
Idioma: Spanish, English
Moneda: Panamanian Balboa (PAB), US Dollar (USD)
Clima: AVerage Daily Temp 90 F (30-33°C)
Capital: Panama City
Principales Aeropuertos: Tocumen International Airport (PTY)
Electricidad: 120V 60Hz
Zona Horaria: UTC-5
¿A dónde ir?
Esclusas de Miraflores es el lugar perfecto para sentarse en el puerto de la bahía y perder tiempo mientras observas los barcos colosales que pasan por las esclusas y se alejan navegando ante tus ojos. También presenta un espectacular museo donde puedes aprender sobre la historia del canal, ingeniería náutica, operaciones diarias y demandas del ambiente.
Gastronomía
El Restaurante Angel supera a todos los demás restaurantes de Ciudad de Panamá, decorado con antigüedades y arte original para complementar la experiencia de tu cena. El menú ofrece auténticos platos españoles tales como el Cordero Chilidon (cordero salteado con salsa de tomate) y conejo deshuesado (conejo con salsa de ajo).
¿Dónde dormir?
El Bristol está diseñado al estilo de las mansiones inglesas y ofrece servicios de alojamiento confortables y de clase. El hotel se caracteriza por su artístico amueblado, el cual se refleja en parqués impecables y grandes ventanas con vista al elegante vestíbulo.
Reservar un hotel en Ciudad de Panama, Panamá