El Instituto de Cirugía Plástica de Panamá apunta a la provisión de la tecnología más sofisticada y soluciones para sus pacientes, y se compromete a ofrecer todas las opciones e información médica disponible.Las cirugías se realizan en el Hospital Johns Hopkins Afilliated Punta Pacífica, Hospital San Fernando o el Centro Médico Paitilla.Luego de terminar su formación en Montreal, el Dr.
...
Tratamientos populares
40 más tratamientos
Consultas disponibles en:
Español, inglés
Servicios Adicionales
Transportes al aeropuerto, reservas de hotel, transportes del hotel a la clínica.
Acreditaciones
Sociedad Americana de Cirujanos Plásticos
Evaluaciones de los Pacientes
"As a couple, my husband and I decided to have facial enhancement surgery. Several years ago, I had a wonderful experience with Dr. Picard-Ami, trusting him with this made sense. Our challenges leaving the USA for this major event made us anxious because we speak limited Spanish and have hearing impairment issues. Dr. Picard-Ami and his associates clearly understood these issues and took great care to walk us through each part of the process. We followed all recommended after care treatments and instructions and are currently moving though the healing process nicely and are thrilled with the results. Dr. Picard-Ami is truly an accomplished surgeon and outstanding man. We, absolutely, selected the right surgeon for this life chaining event"
23-Apr-2018
Very happy I choose Dr. Luis Picard for my surgery in Panama . He fully understood what I was looking for - size , shape and results for my breast implants change with lift combination. I had ZERO POST-op pain - this was a surprising element as I was able to return to work in 2 days. Dr. Picard is very profesional , to the point - just the way I like it. Both of his assistants also done a great job following up on me. Super happy with the results ! Will be back for another upgrade in he near future:) Thank you!
18-May-2017
10 más comentarios
Contactar Clínica
SELECCIONE UN TRATAMIENTO. OBTENGA UNA COTIZACIÓN GRATUITA.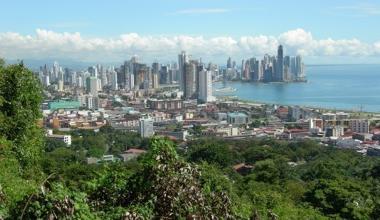 Panamá Tips de Viaje
Idioma: Spanish, English
Moneda: Panamanian Balboa (PAB), US Dollar (USD)
Clima: AVerage Daily Temp 90 F (30-33°C)
Capital: Panama City
Principales Aeropuertos: Tocumen International Airport (PTY)
Electricidad: 120V 60Hz
Zona Horaria: UTC-5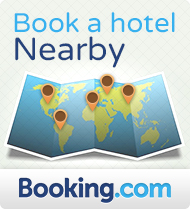 ¿A dónde ir?
Esclusas de Miraflores es el lugar perfecto para sentarse en el puerto de la bahía y perder tiempo mientras observas los barcos colosales que pasan por las esclusas y se alejan navegando ante tus ojos. También presenta un espectacular museo donde puedes aprender sobre la historia del canal, ingeniería náutica, operaciones diarias y demandas del ambiente.
Gastronomía
El Restaurante Angel supera a todos los demás restaurantes de Ciudad de Panamá, decorado con antigüedades y arte original para complementar la experiencia de tu cena. El menú ofrece auténticos platos españoles tales como el Cordero Chilidon (cordero salteado con salsa de tomate) y conejo deshuesado (conejo con salsa de ajo).
¿Dónde dormir?
El Bristol está diseñado al estilo de las mansiones inglesas y ofrece servicios de alojamiento confortables y de clase. El hotel se caracteriza por su artístico amueblado, el cual se refleja en parqués impecables y grandes ventanas con vista al elegante vestíbulo.