Tratamientos populares
Preguntar extracción de unidades foliculares
Preguntar Cirugía recuperacón capilar para la mujer
1 más tratamientos
Consultas disponibles en:
Inglés, Español
Servicios Adicionales
Asistencia con Alojamiento Local, Servicios de Traductor, Asistencia con Reservación de Vuelos.
Evaluaciones de los Pacientes
Dr Roberto and his team were amazing. True professionals, incredibly informative, very kind and go out of there way to go above and beyond to help you. The entire process was effortless. Honesty, there is nothing bad I can say from any standpoint. I would comeback in a heartbeat.
23-Jan-2019
Everyone at Elaen Hair Transplant Center in Guadalajara is very friendly, professional & knowledgeable. It is a very pleasant & relaxing atmosphere. I only had my treatment three days ago, so cannot give a review on the final result.
15-Apr-2018
20 más comentarios
Contactar Clínica
SELECCIONE UN TRATAMIENTO. OBTENGA UNA COTIZACIÓN GRATUITA.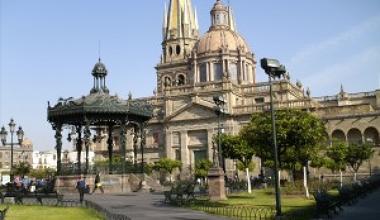 México Tips de Viaje
Idioma: Spanish
Moneda: Peso (MXN)
Clima: Average Daily Temp 75-82 F (24 to 28 °C)
Capital: Mexico City
Principales Aeropuertos: Mexico City International Airport
Electricidad: 127V 60Hz
Zona Horaria: UTC −6/Summer UTC −8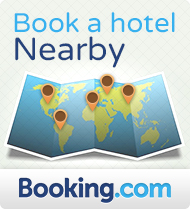 ¿A dónde ir?
Guadalajara, Capital del Estado de Jalisco, es la segunda ciudad más grande e importante de México. Guadalajara es una ciudad llena de vida que cuenta con desarrollos contemporáneos, arquitectura colonial y una rica herencia cultural. Esta elegante metrópolis combina avenidas arboladas y hermosas fuentes que capturan su gran belleza – Ciudad de las Rosas, Ciudad de las Fuentes, Ciudad Real, Guadalajara es famosamente conocida como la Perla de Occidente.
Gastronomía
Usted encontrará oportunidades para experimentar la cultura y el arte en el centro de Guadalajara. La ciudad ofrece opera, teatros y tiendas reconocidas – aparte de restaurantes de clase mundial que sirven deliciosa fusión de gastronomía prehispánica e hispana.
¿Dónde dormir?
Escape a las modernas comodidades de Guadalajara. Cada hotel ofrece un oasis relajante en donde puede pasar una estadía revitalizante. Cuando planee su viaje, pregunte por actividades locales, asistencia de viaje y pida recomendaciones de restaurantes.