Tratamientos populares
Preguntar extracción de unidades foliculares
Preguntar Cirugía recuperacón capilar para la mujer
1 más tratamientos
Consultas disponibles en:
Inglés, Español
Servicios Adicionales
Asistencia con Alojamiento Local, Servicios de Traductor, Asistencia con Reservación de Vuelos.
Evaluaciones de los Pacientes
Everyone at Elaen Hair Transplant Center in Guadalajara is very friendly, professional & knowledgeable. It is a very pleasant & relaxing atmosphere. I only had my treatment three days ago, so cannot give a review on the final result.
15-Apr-2018
ENGLISH TESTIMONY - TESTIMONIO EN ESPAÑOL ABAJO One year and a half ago I had a hair transplant surgery with Dr. Roberto Guerrero Zazueta. I had 1300 units transplanted. I waited this time to wait for the results and give a complete testimony and recomendation. I can recomend 100% Dr. Roberto Guerrero, he made a great job. I started to see results after 3 months, I got all the results after one year. My new transplanted hair look 100% natural, not even women have noticed I had a hair transplant, the density is great. I can combe my hair as I did when I was 20 years old. The surgery experience was cool, ZERO pain, and even relaxing. Dr. Gerrero explained everything to me before, during and after the surgery. He is pretty friendly and profesional, he is an artist of hair transplant. I'm sure he is one of the best in Mexico. After the surgery he answered to me every single question I had by email in the same day. If you are not sure with doctor to choose for your hair transplant or if you are not sure of the results don't hesitate you are in good hands with Dr. Guerrero, I'm a demanding customer and I can recomend him. ESPAÑOL Hace un año y medio me realicé un transplante de 1300 unidades foliculares con el Dr. Guerrero. Dr. Guerrero hizo un excelente trabajo, 100% recomendable. Comencé a ver los resultados al tercer mes y despuès de un año obtube el 100% de los resultados esperados. La apariencia de mi cabello es muy natural, el nuevo cabello es grueso y firme con una buena densidad. La experiencia de cirugía fue agradable, un poco nervioso al principio pero una vez comenzada la cirugía estaba inclusive relajado, no tuve absolutamente nada de dolor. Dr. Guerrero te explica y recomienda el diseño adecuado para ti claramente, durante la cirugía te explica y responde a tus preguntas, después de la cirugía te responde a todas tus preguntas por email, es muy amigable y profesional. Si no estás seguro cual doctor elegir para tu transplante o si tienes dudas sobre los resultados, no te preocupes con el Dr. Guerrero, estás en buenas manos, es todo un artista del transplante de cabello, no dudes en recurrir a el. Espero que mi testimonio te sea util.
06-Jan-2016
My experience has been absolutely wonderful. I am 5 months now since having my FUE procedure done in Guadalajara with Dr. Roberto. I had a pretty noticeable receding hairline and some hair loss at my crown. Now at 5 months it looks like I have a new head of hair. My hairline looks great. I have lots of hair volume at the front and at the crown area. I still haven't even seen the full results of the surgery yet. New hairs are still starting to grow all the time in the implanted area. From the very beginning Dr. Roberto was very professional and very helpful at explaining the procedure and getting my input on new look of hairline and overall treatment approach. I felt comfortable ever step of the way. Lori, his assistant, helped make all the arrangements to come to Guadalajara. They were both very straight forward and honest about what to expect, and everything went perfectly. The results have already more than surpassed me expectations. Thank you so much, Dr. Roberto!!
03-Sep-2015
18 más comentarios
Contactar Clínica
SELECCIONE UN TRATAMIENTO. OBTENGA UNA COTIZACIÓN GRATUITA.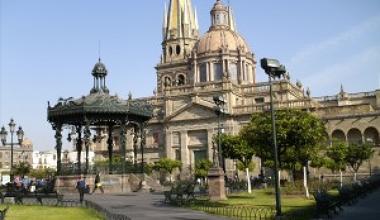 México Tips de Viaje
Idioma: Spanish
Moneda: Peso (MXN)
Clima: Average Daily Temp 75-82 F (24 to 28 °C)
Capital: Mexico City
Principales Aeropuertos: Mexico City International Airport
Electricidad: 127V 60Hz
Zona Horaria: UTC −6/Summer UTC −8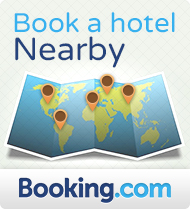 ¿A dónde ir?
Guadalajara, Capital del Estado de Jalisco, es la segunda ciudad más grande e importante de México. Guadalajara es una ciudad llena de vida que cuenta con desarrollos contemporáneos, arquitectura colonial y una rica herencia cultural. Esta elegante metrópolis combina avenidas arboladas y hermosas fuentes que capturan su gran belleza – Ciudad de las Rosas, Ciudad de las Fuentes, Ciudad Real, Guadalajara es famosamente conocida como la Perla de Occidente.
Gastronomía
Usted encontrará oportunidades para experimentar la cultura y el arte en el centro de Guadalajara. La ciudad ofrece opera, teatros y tiendas reconocidas – aparte de restaurantes de clase mundial que sirven deliciosa fusión de gastronomía prehispánica e hispana.
¿Dónde dormir?
Escape a las modernas comodidades de Guadalajara. Cada hotel ofrece un oasis relajante en donde puede pasar una estadía revitalizante. Cuando planee su viaje, pregunte por actividades locales, asistencia de viaje y pida recomendaciones de restaurantes.